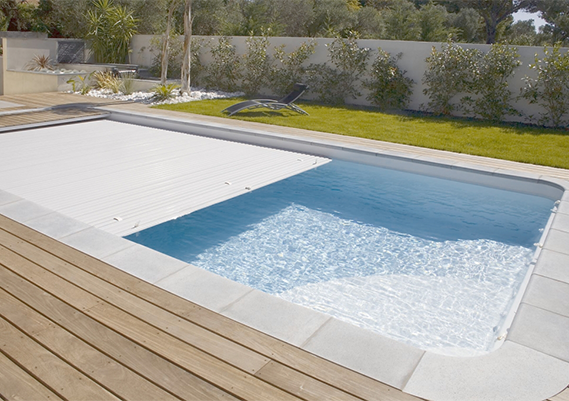 The Roussillon Submerged Shutter is the perfect solution for residential pool owners who need a discreet safety system that retains the heat built up in the pool water.

The deck rolls up completely into a subsea compartment which is covered by a submerged conduit plate.

This shutter is compatible with swimming pools under renovation or construction."