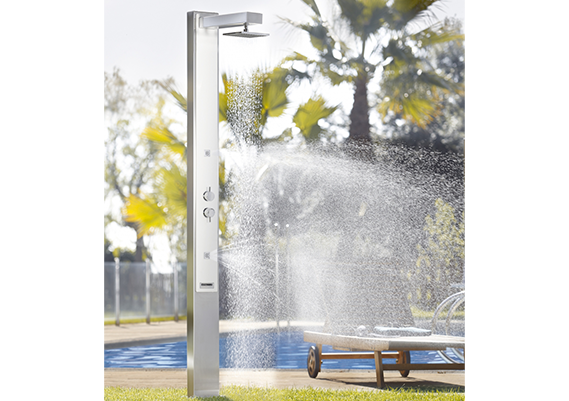 AstralPool has one of the most extensive ranges of showers available for private and community pools. Single-handle taps, timer switches, hot and cold water from solar energy, shower tunnels for public pools… just to name a few of the options!
All AstralPool showers are made of stainless steel and the internal water duct of plastic to ensure a long service life.
Because all pool accessories are important, we have used premium materials of the highest quality to produce an attractive, elegant design and bring you one of our best pool products: showers.
It is important to remember that taking a shower before entering a pool helps reduce organic matter and impurities in the pool water and achieve significant savings on disinfectant. And after showering, there's nothing better than a great swim!
Show more
Show less