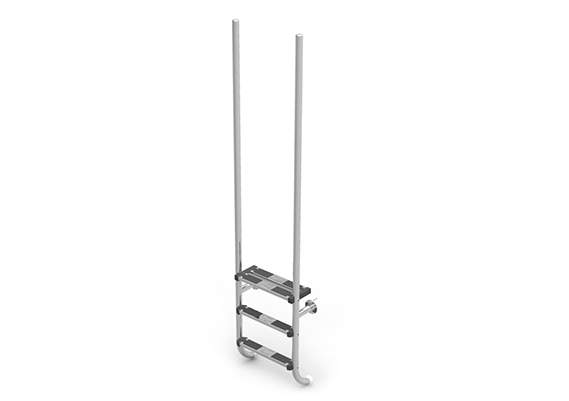 One of AstralPool's main fields of expertise is the manufacture of stainless steel ladders, whether in AISI-304 or AISI-316. In fact, ladders were the very first articles AstralPool made over 30 years ago, when we began producing pool equipment.
The equipment used to shape and handle the high-quality stainless steel tube that produces a finished ladder is among the largest, most modern pieces of machinery available, thus allowing you to select from the widest range in the market for public and private in-ground or above-ground pools. Different shapes, widths, lengths and tread styles are available to meet specific preferences and needs.
For safe entry and exit from your pool with the peace of mind only provided by a great brand: AstralPool.
Show more
Show less