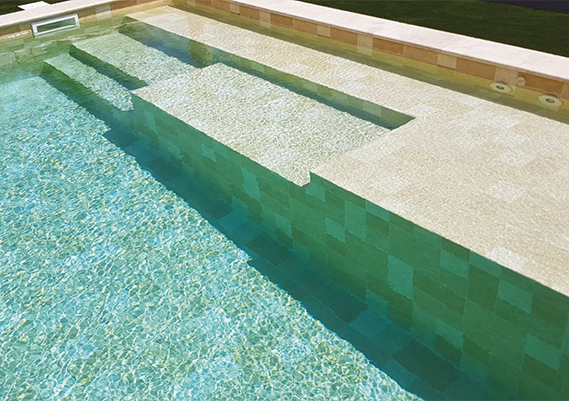 PVC reinforced membrane of 1.8 mm with exclusive varnish integrated in all four layers and varnished coating for superior protection against UV rays, microorganisms and chlorine.
The 3D range replicates the feel and look of mosaics and natural materials. The stylish embossed motifs add to the characteristic advantages of reinforced PVC lining: simple and quick installation and high protective and waterproofing capacity.
SOPREMAPOOL 3D has been tested for slip prevention according to the European standard EN 13451-1 (according to annex B of EN 15836-2) and DIN 51097 (1992).
Show more
Show less